Hair loss can be difficult…we are here to help!
When life brings changes, it can be difficult not knowing what to expect. Hair loss is our specialty, something we understand. We recommend you come in for a private consultation with a licensed cosmetologist in our Longview or Plano boutique to help you find your perfect look. And all our boutiques have wig specialists that can assist you.
We have a variety of turbans, sleep caps, scarves, caps and hats, which make fabulous hair alternatives. Regardless of your reason for hair loss, our specialists are here to provide guidance and understanding during these times of need.
We provide synthetic, human hair and custom wigs. Specialty wig construction such as mono-top, lace front, heat resistant, and halos are popular because they look and feel so natural.
We carry a large selection of wigs in stock by specialty vendors, such as Jon Renau, Rene of Paris, Noriko, Amore, Raquel Welch, Estetica, Henry Margu and Halo Couture.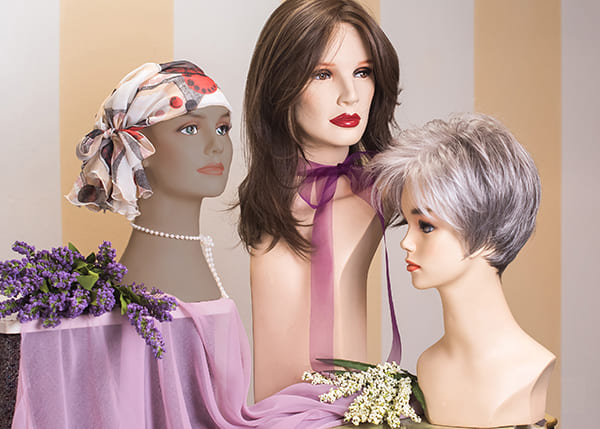 ---
Please call us at 800.525.2420 or call one of our boutiques directly to make an appointment so we can help you find your special look!
Shop here for wig accessories and to learn more about our wig vendors, styles and hair alternatives.