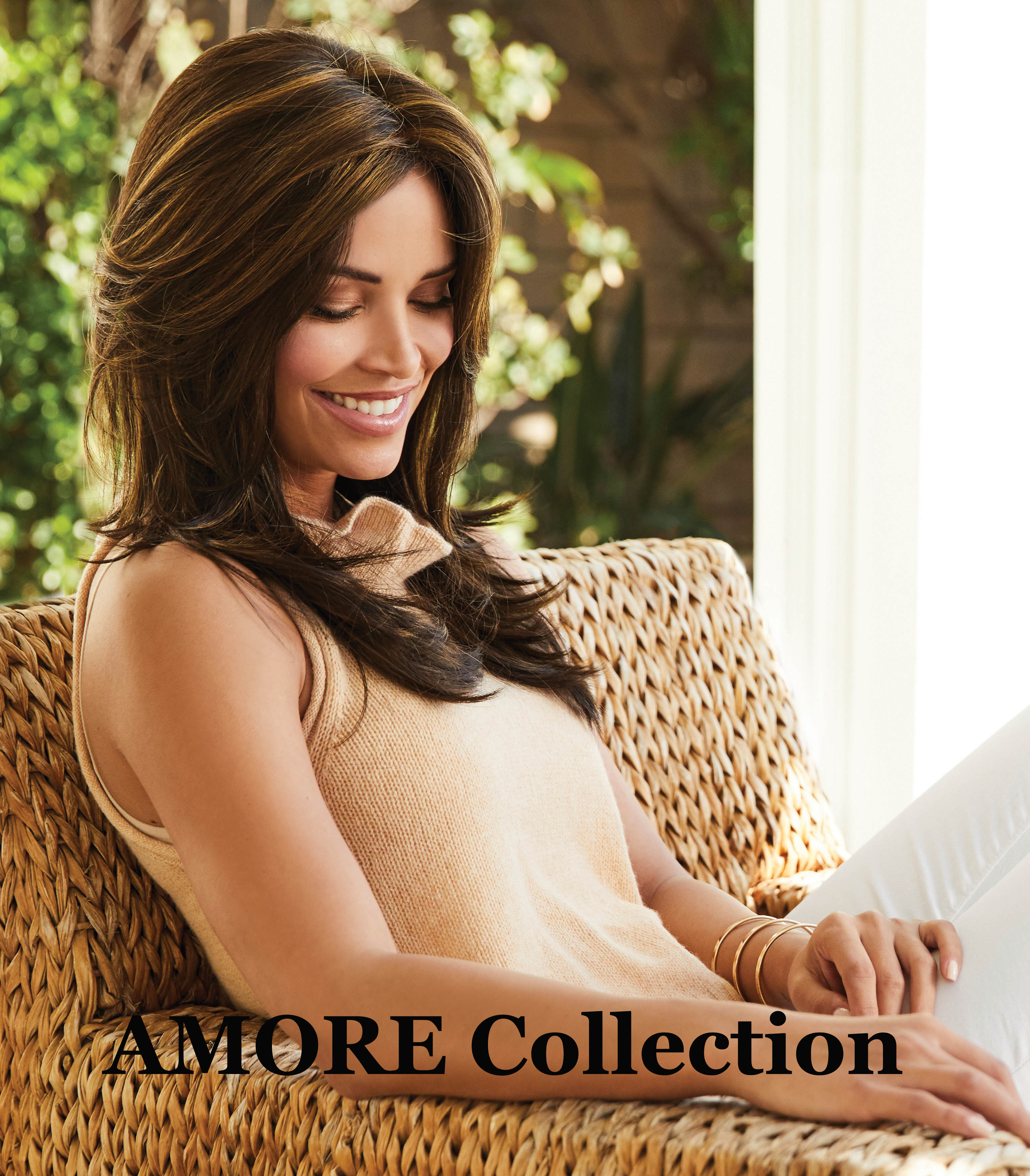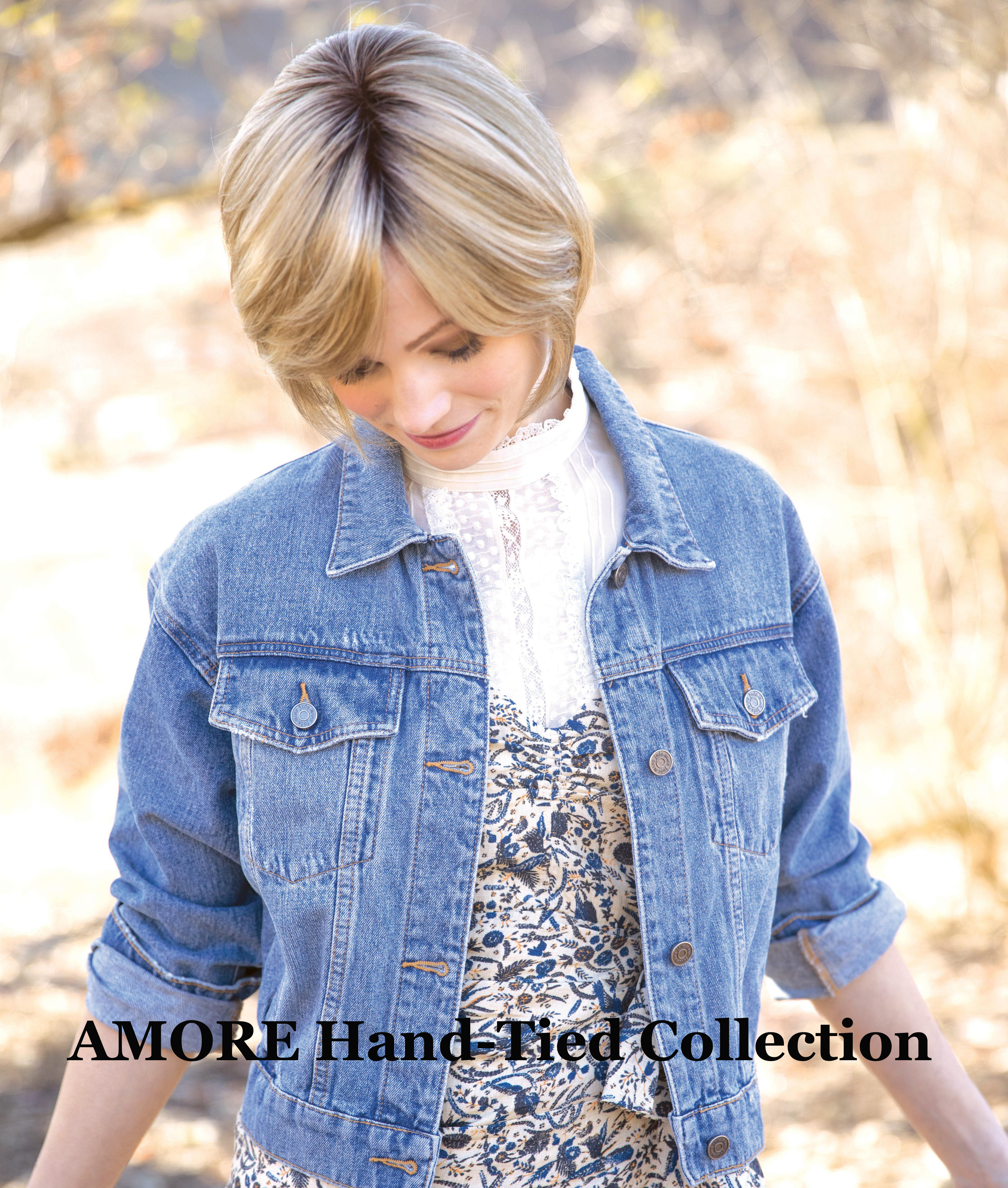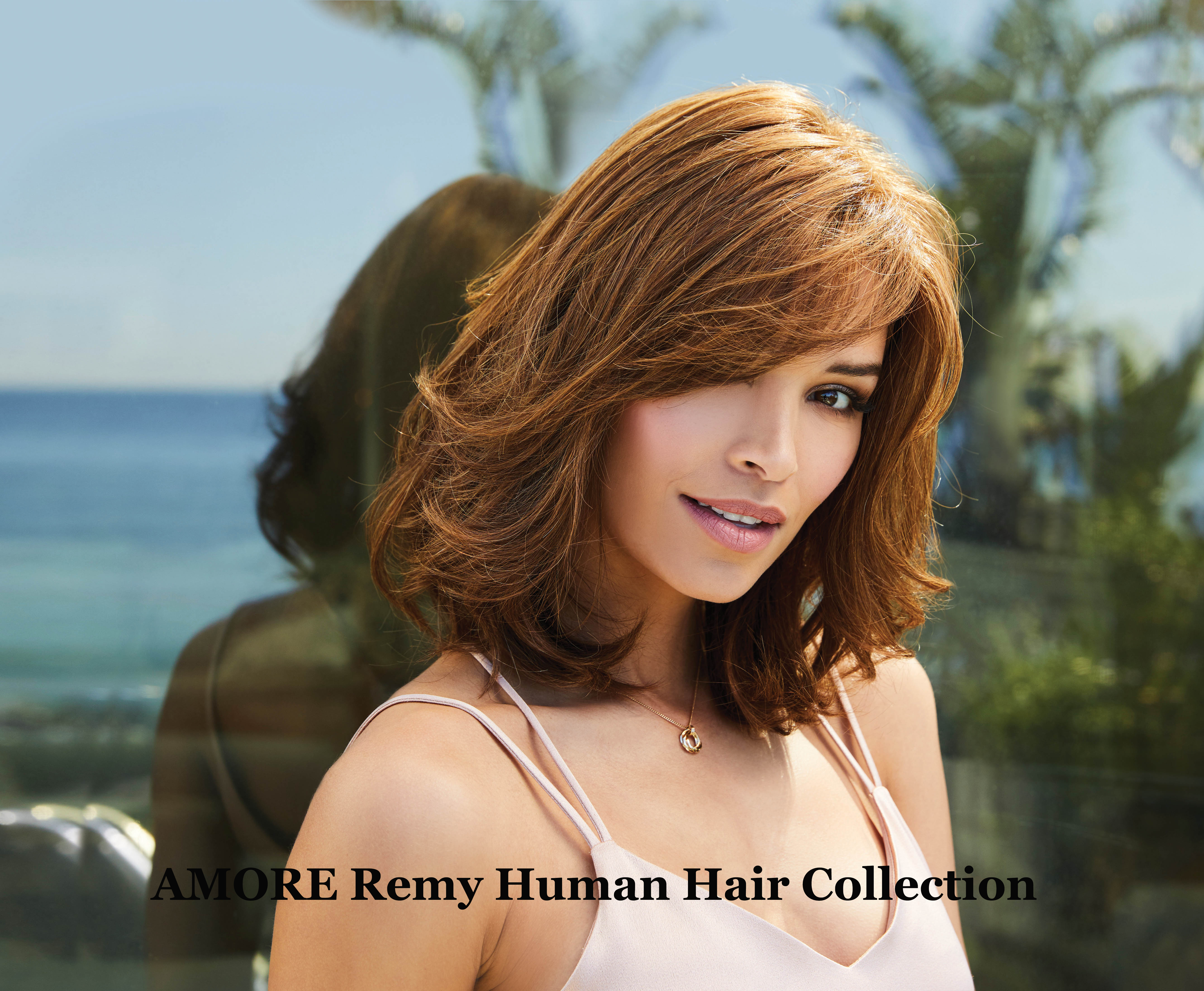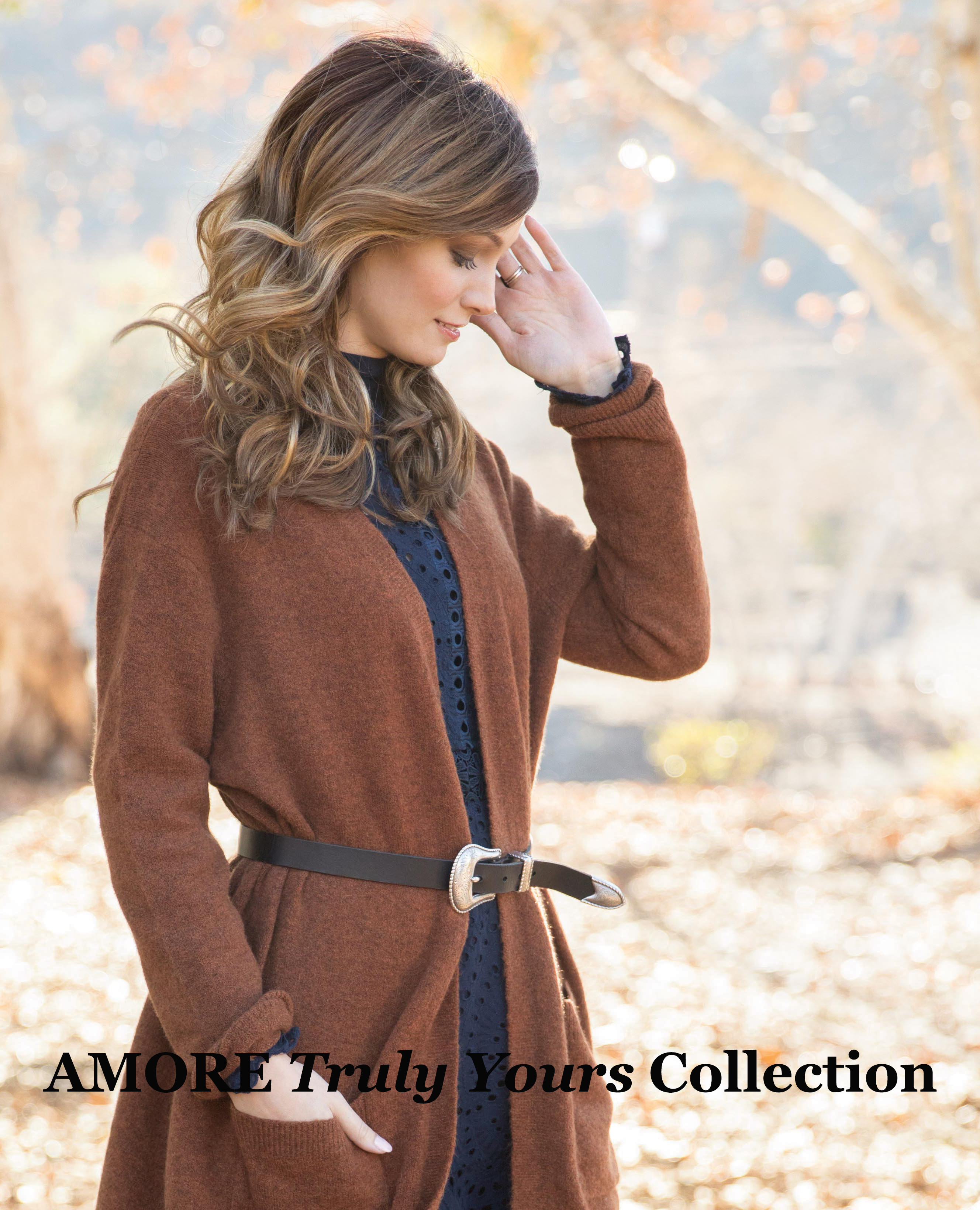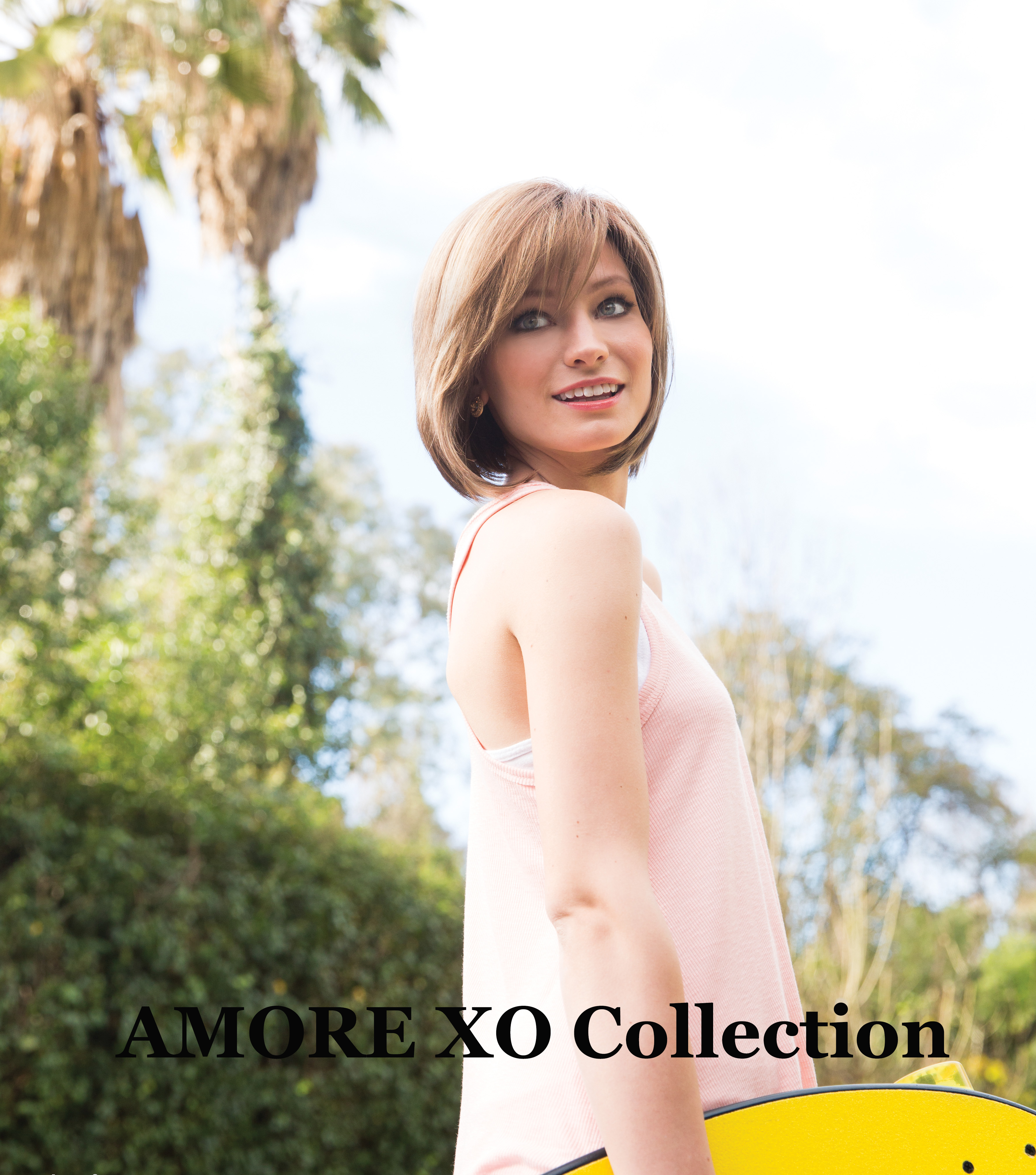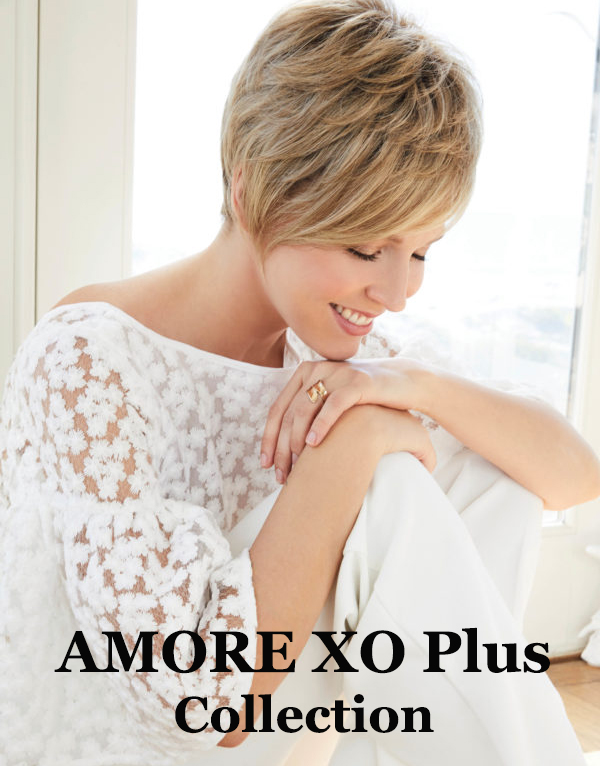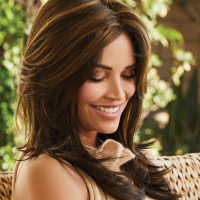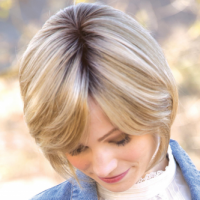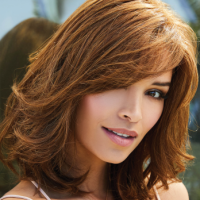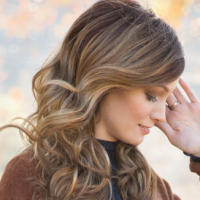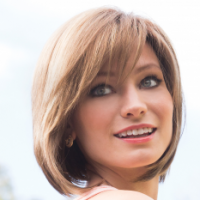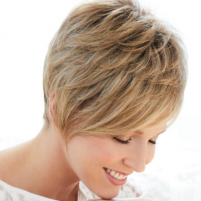 Details for AMORE Collection of Wigs

Call for an appointment with one of our licensed cosmetologists or trained wig specialists. We offer personalized, private wig consultations and fittings, as well as wig cap alterations, wig and bang trimming, and wig styling to customize your "new hair" just for you.
Finally, a wig collection you can truly call your own. Amore™
Amore™ Truly Yours - Features hand-tied fibers sewn strand by strand onto double-netted material that is light, breathable, and delicately soft to gently caress your scalp. The Lighter-Than-Air Cap has a fine lace front and fully hand-tied top for a subtle hair line and off-the-face, multi-directional styling.
Amore™ XO Collection - Amore quality construction with the addition of soft fabric covered wefting for ultimate comfort. Hairline fusion technology with minimal lace front for a natural look. 100% hand-tied for multi-directional styling. Double-layered monofilament top for soft contact. Non-slip silicone ear tabs for secure fit.
Amore™ XO Plus Collection - The same XO quality construction in a lighter cap with double lace instead of mono for maximum comfort and breathability.
Amore™ Remy Human Hair Collection - All the benefits of the Amore cap construction, but using luxurious Remy Human Hair. A perfect choice for the highest quality and versatility.
Amore™ Hand-Tied Collection - Each hair fiber is carefully stitched strand by strand. This meticulous design produces a lighter, more comfortable wig with superior air circulation. This collections features a technologically advanced cap design with a lace front, advanced weaving technique and soft mesh netting over lace.
Amore™ Collection - Each Amore wig has a double-layer monofilament top construction combined with calibrated machine wefting along the sides and back. They have polyurethane tape tabs along the front and adjustable tabs in the neck to allow for a comfortable fit with a natural look that is both fashionable and easy to wear.
To View This Collection Please Click Here: https://www.reneofparis.com/amore/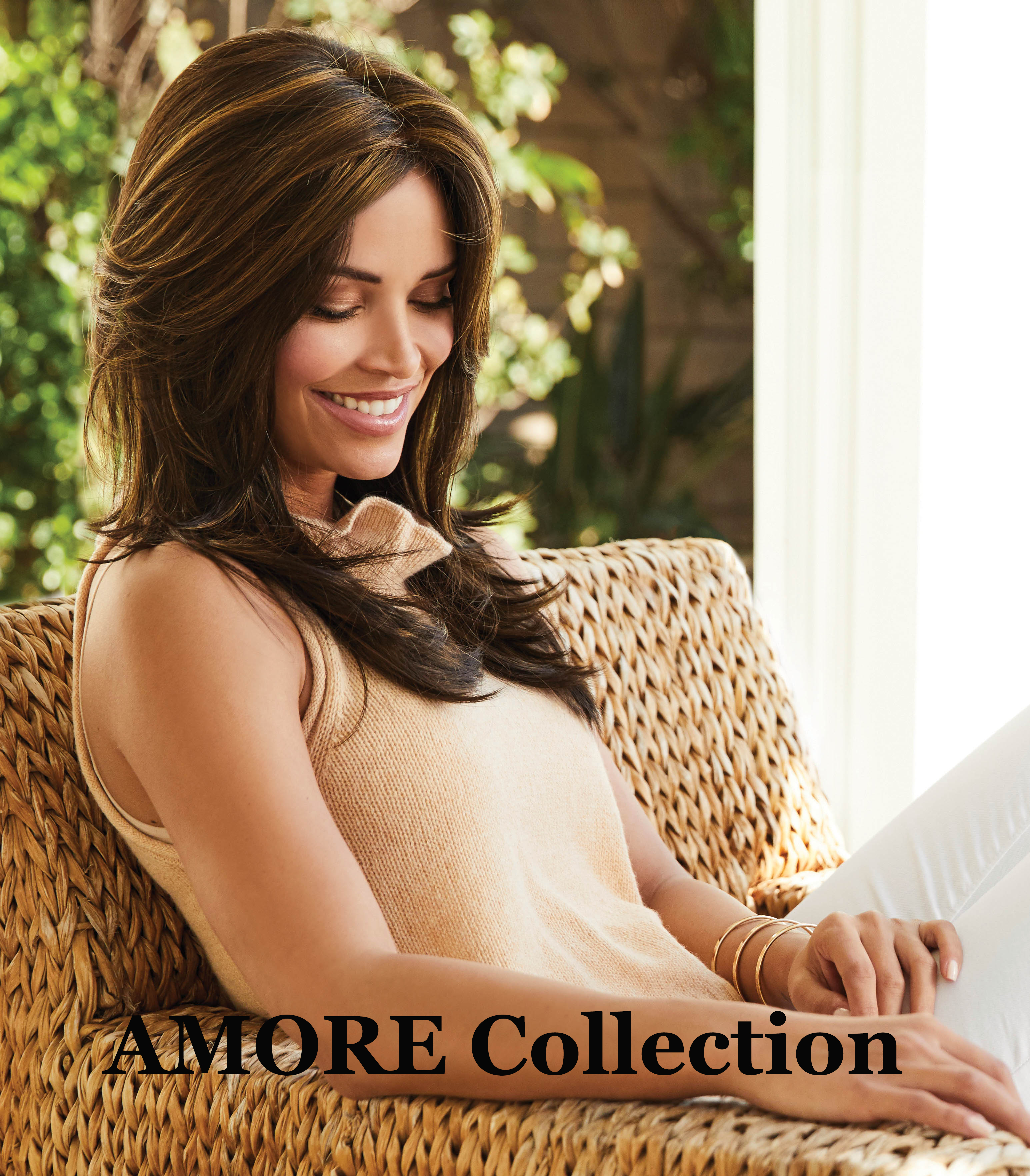 AMORE Collection of Wigs Features
AMORE Collection
Appointments Preferred, but Walk-Ins are welcome!
WHB Longview 903.758.9904, Hannah-Licensed Cosmetologist
WHB Plano 972.985.4477, Dana-Licensed Cosmetologist
WHB Oak Cliff 214.948.3999
WHB Presbyterian 214.360.7750
Documents & Videos for the AMORE Collection of Wigs