Looking for the "perfect" bra fit?
Do you have trouble finding a bra that fits properly?
Do you constantly tug or pull at your bra?
Do you have "too much sugar" for your cups?
Does your bra "ride up" in the back?
Do your bra straps "dig" into your shoulders?
Do you want to enhance your breasts without surgery?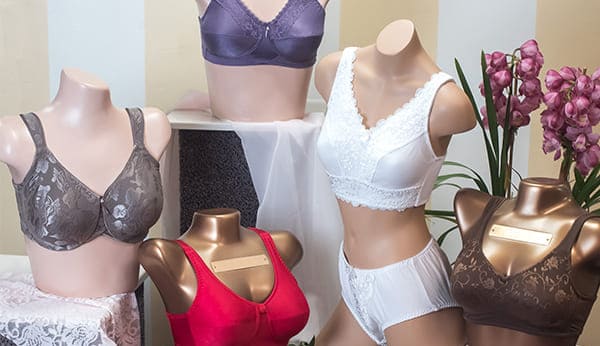 Then you may be one of the 85% of women who are wearing the wrong size bra!
---
We carry a myriad of nursing bras, fashion bras, mastectomy bras, and compression bras. Should you have questions about the fit of any of our bras offered here online, or need to visit with one of our certified fitters, please call us 800.525.2420. We will count it our privilege to help you.