** Important - Medicaid Insurance Pumps! **
As of 1/25/2021, if you are wanting to get a breast pump through Medicaid (Superior, Amerigroup and Molina) you will not be able to order it until one week prior to your due date. This is a new Medicaid rule that states that they will not pay for a breast pump until the baby is born! We promise to make this process easy and stress-free on you and get the pump shipped out ASAP! If you have any questions, please email us at [email protected]
Getting Your Free Breast Pump is Simple and Easy!
Whether it's your first baby or you're already an experienced mother, it's important to provide balanced nutrition for your new baby. Breast milk is the best way for babies to get the nutrients they need so they can grow to be healthy and strong. A breast pump allows you to keep your milk supply strong while breastfeeding your baby. It also allows you to pump and store your own breast milk so your baby can continue getting naturally rich nutrients even from a bottle after you stop breastfeeding. Just think, dad or grandmother can take that wee-hours-of-the-morning feeding and still feed breast milk while you get a couple of much needed hours of sleep!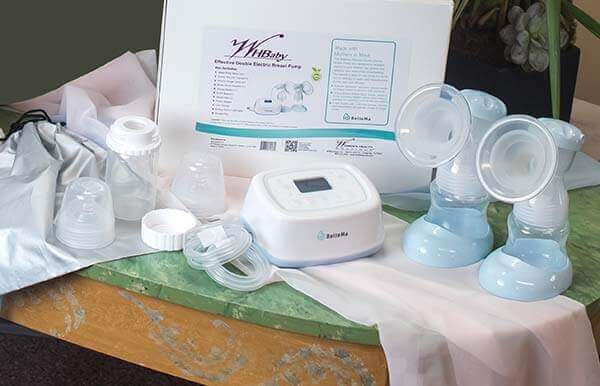 ---
Women's Health Boutique takes great pride in our customized WHBaby Breast Pump. We guarantee you'll love the extra bells and whistles and especially that it is a closed system (which means no milk can backflow into the pump) and state-of-the-art IDC technology. We went to great lengths and spent several years comparing pumps and choosing the features we knew you would love. For most all insurance plans and all Texas Medicaid plans, your WHBaby may be a FREE breast pump or no cost to you.
We do carry retail Medela Breast Pumps that will require an upgrade to be insurance eligible. These are not eligible under the Texas Medicaid Plans.
Our breast pump specialists will verify your insurance benefits, get your prescription, file your insurance claim, and walk you through the setup and proper use of your breast pump so you feel confident every step of the way. The process is simple.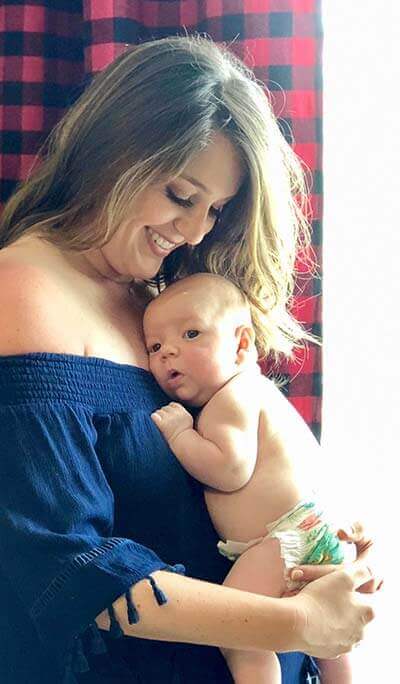 Shop online and put the breast pump you desire (hopefully our fabulous WHBaby Breast Pump), maternity support, and any other retail products in your cart.
For each product, including your breast pump and maternity support, that you want us to file a claim for you, click Yes under Use Insurance.
When you finish shopping, simply click Check Out. You will then be directed to set up an account if you are a new online customer. Click Add Insurance, Apply to Order, add your expected Due Date, and then click Submit Insurance. This will link your insurance to your order and put your cart on hold for up to 72 hours while we complete the insurance process to determine what and how much your insurance will allow. You will not have access to your cart and your insurance will not be charged at this time. Most insurance companies, including all Texas Medicaid plans, may pay 100% of their allowed amount for a breast pump, with no deductible or co-insurance. Most Medicaid Plans allow maternity support and maternity compression hose.
If your purchase is 100% covered by your insurance, you will receive an email that we have completed your cart for you. We will immediately ship your breast pump (and maternity support if ordered and covered by insurance) directly to you at no cost to you. If you have other products in your cart, if your insurance is grandfathered, requires pre-authorization, or requires an upgrade for your breast pump, we will email you when your cart is ready for you to complete your purchase.
Your Total Due will be the total of your cart purchases, less what your insurance is expected to pay us directly.
When you receive your breast pump, it will have complete instructions on the proper setup, usage, and Breast Feeding tips, but we know you may not have time to "read the instructions" so we encourage you to call us at (800) 525-2420 and let one of our breast pump specialists walk you through the setup by phone. Please know we are here for you whenever you need us!
---
In Today's Pump News:

Hey Moms! Did you know BelleMa pumps are now ranked in the top 10 best pumps of 2020?
Click here to take a look at the Number 7 ranked BelleMa Euphoria Pro (WHBabyGrand) today and top-ranked pumps for 2020.
We are also excited to share that Women's Health Boutique is now the Exclusive Distributor for BelleMa products in the State of Texas with private labels of
WHBaby & WHBabyGrand breast pumps.
---
Breast Pump Demonstration Videos
Need a refresher or still have questions on how to use and properly clean your breast pump? We have demonstration videos prepared for you. If you have any further questions regarding your pump please call your local boutique and ask to speak to a Breast Pump Specialist.
---
Introducing Our WHBabyGrand Breast Pump
We are proud of our WHBabyGrand Breast Pump by BelleMa. This one-of-a-kind pump comes with a built-in battery, IDC technology, 3D pumping motion and a multi-functional backpack to make being on the go that much easier. Upgrading to this pump is easy for a nominal upgrade cost, and the process is simple.
Start by clicking here to view all the details on this wonderful new pump!