Custom Prosthesis

Need to achieve a symmetrical appearance after breast surgery or reconstruction? The Radiant Impressions custom breast prosthesis may be your perfect solution, offering choices not available with any other breast form.
Every detail of a woman's breast is artfully sculpted for a one-of-a-kind custom, hand-crafted fit. It is made just for you!
Hand-colored to match your skin tone, areola and nipple, with 36 colors to select from.
Custom-made to your unique contour, shape and profile, restoring your natural look and confidence.
Made from 100% pure silicone, it is lightweight and cool to wear, allowing you to resume activities like golfing, swimming, dancing, and aerobics without being conscious of your prosthesis.
Created to snugly fit your surgery site, eliminating the need for a pocketed bra, and gives you the freedom to wear regular bras and swimwear.
Covered by most private insurance plans, including BCBS, UHC, Cigna Healthcare, and most Texas Medicaid plans.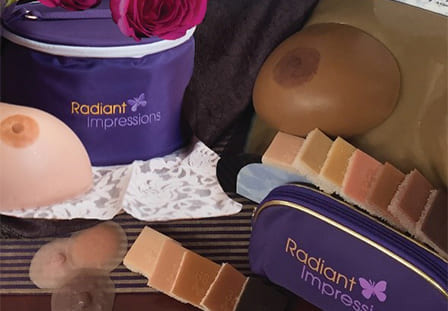 ---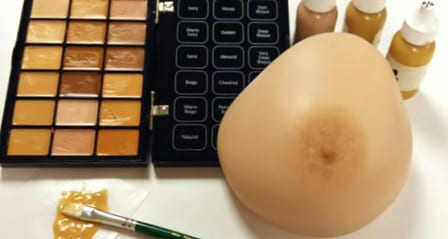 To schedule your free consultation or scanning appointment, call any of our boutiques directly and ask to speak to one of our Radiant Impressions specialists, or for more information call us at 800.525.2420.